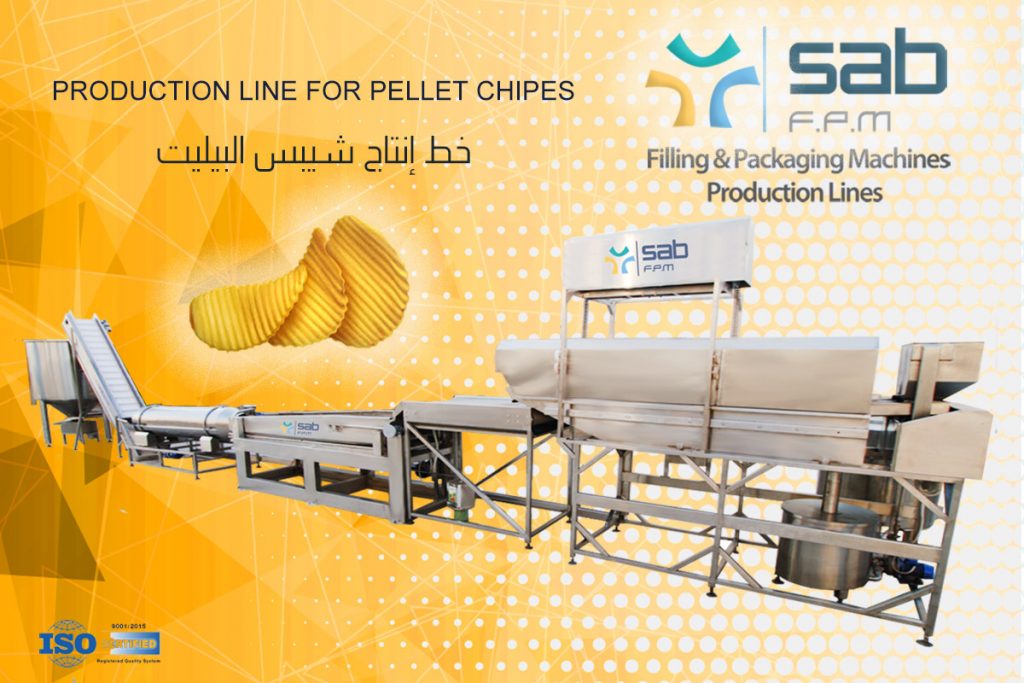 Pellet Frying Line Manufactured by SAB F.P.M, in cooperation with Schneider Electric France, and Festo, Germany.
---
This line is designed to achieve continuous operation. Throughout all consecutive stations, you can get the required results according to what method you conduct. You can control all line stations.
Line consists of four stations:
Accumulation and feeding station.
Pellet Fryer consisting of the following.
Drying and oil removing station consisting of the following.
Flavoring unit.
General Specifications of line:
All line parts are made of stainless steel, except the parts that cannot be made of stainless steel (electric components, motors, bearings, etc.).
All line operations are controlled through a central isolated electric panel, with On/Off switches, speed controls for each conveyor separately, control of heating conveyor's temperature, in addition to control air turbines power.
All electric parts are supplied by Schneider Electric France.
All motors are supplied by MEZ, Czech Republic.
Product video
We are here to help
Register now