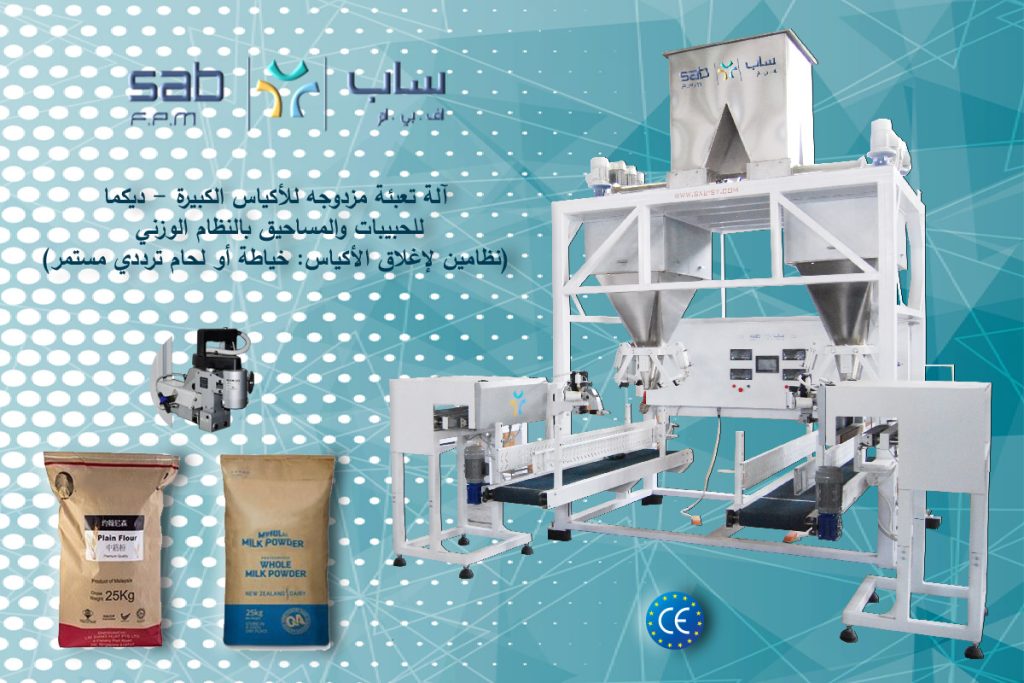 Machine Overview:
This machine is dedicated to fill course and fine granules by weight, within a range of 10 k.g. to 50 k.g.
The machine was designed after thorough studies made by a team of technical specialists to ensure all the measures required for the safety and protection of operation and personnel.
Machine design facilitates maintenance and service. Operation does not need special know-how.
Machine undergoes actual quality tests on buyer's products before delivery.
Clients' feedbacks were taken into consideration so the machine became highly versatile in meeting clients' requirements and enjoy higher quality and performance.
All machine parts are fabricated on programmable CNC machining centers, and undergoes quality control tests which gives them high reliability.
Outer pack specifications:
Maximum filling weight: 50 Kg. (other weights available on request).
Minimum filling weight: 10 Kg. (other weights available on request).
Bag dimensions: readymade bag according to buyer's dimensions.
Filling mechanism:
Separate weighing set (one scales).
Weighing hopper feeding system through gateway with pneumatic control provided by Festo, Germany.
Bag feeding mechanism:
Bags are fed manually to the filling nozzle.
Bag is picked via a pneumatic mechanism after giving command via a pedal.
After filling is finished, the bag is freed automatically.
Japanese made, NewLong brand stitching machine, installed on an adjustable stand.

Production speed:
Machine productivity is:  : 16 sacks per minute approx.
We are here to help
Register now
Our products