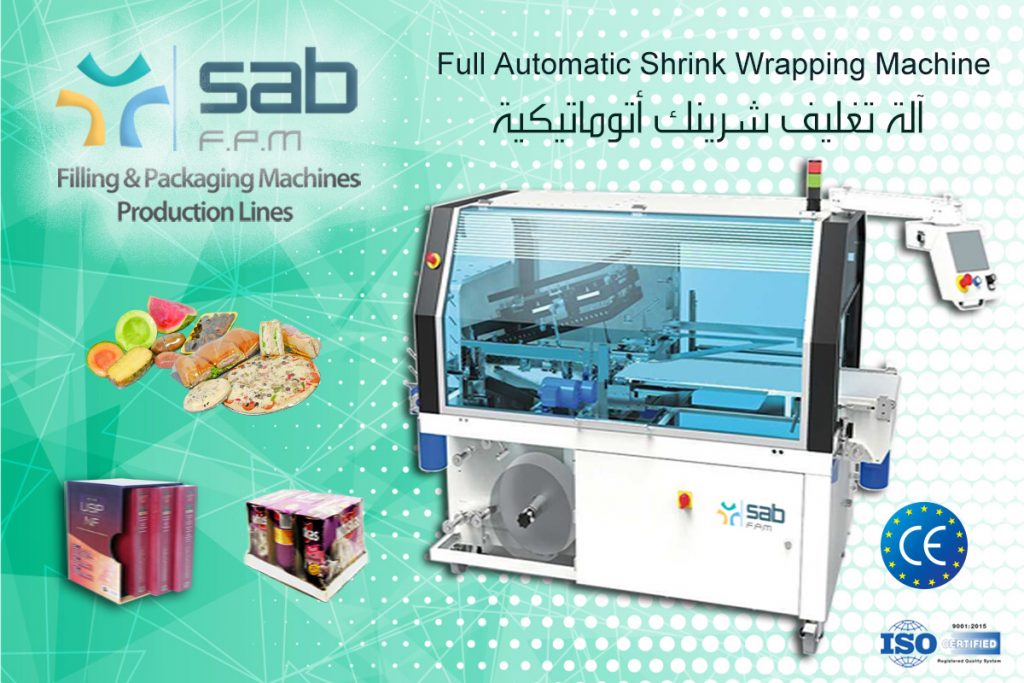 Automatic Packaging machine, model P 56 MPE
According to the following specifications:
Italian made, in cooperation with SAB FPM Filling & Packaging Machines .
• Ease of use.
• MAXIMUN PRODUCT DIMENSIONS:
240 mm Height, 400 mm width x 600 mm length.
• Exclusive Electric power connection. No compressed air system: Less maintenance, less noise, less consumption, more sealing pressure.
• Maximum roll dimensions mm Ø 300 x 700.
• In-feed belt height mm 870.
• sealing system which permits sealing with horizontal closure of the film in the middle of the product.
• Accessibility to all parts of machine.
• Machine protected by a cover with operator safety guard also including in-feed and out-feed belt and roll support.
• Opening hatches fitted with safety micro-switch.
• Electrical and electronic parts are by Schneider Electric.
• Micro-perforation device with film tensioning adjustment on the set product height.
• Full PLC control by Schneider Electric, with 256 customizable and named Programs.
• Color touch-screen control panel, 5.7 inch, 10 languages.
• 2 Dual Core microprocessors (like 4) 2 x 32 bit.
• Schneider Electric brushless motor Drive.
• Piece counter (day/life) and package length detection.
• Automatic bar height which may be set to the mm.
• Sealing bar opening defined by product height, which may be set on the touch-screen control pane.
• High technology vertical photocell.
• Visible and acoustic machine stop alarm signal.
• Full waste winder warning electronic device.
• Easy to exchange film roll.
• Belt speed (in-feed/out-feed) adjusted by programmable Schneider Electric inverter.
• Sealing temperature and time adjustment.
• Sealing force adjustment (min/medium/max).
• Standard belts compliant with the strictest regulations in force in the
food sector (FDA) and completely anti static.
• Machine production capacity: 60 pack per minute approximately.
• Possibility to match a heat shrink tunnel.
• Machine on adjustable wheels and feet.
• Machine dimensions (open cover) mm 2485 x 1245 x h. 1900
• Machine dimensions (closed cover) mm 2485 x 1245 x h. 1715
• Machine weight (net/gross) Kg 763 / 813.
• Electrical power supply V 230 1 Ph, 3 KW.
• USABLE FILM: Polyolefins and Polyethylene, OPP.
• Thermo-electrostatic paint.
We are here to help
Register now