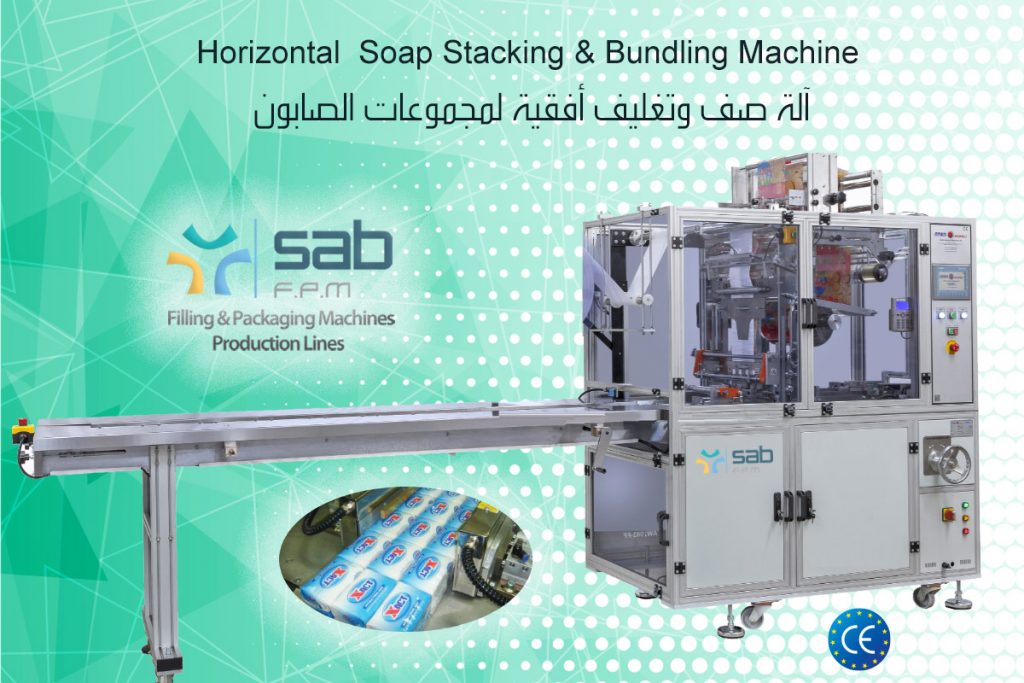 Full Automatic 2 Rows Soap Bars Boxes Bundling & Over-Wrapping Machine with Manual Feeding system, Automatic Stacking system, manufacturing.
PACKAGING DETAILS:
The machine can be adjusted for Bundling & over-wrapping: 2 Rows of 2 pcs Boxed or Paper Pre-Wrapped Sop Bars (2×2 or 2×3 Bundles)
General Mechanical Features:
 Easy Mechanical OPP Adjustments Features
AC inverter and geared motor drive for machine motor
Manuel feeding conveyor system.
Automatic Elevating (Stacking) System for 2 layers Bundling
Photocell system for printed films.
Stainless-Steel Feeding Conveyor.
Quick change over speed and type capability
Reliable, easy maintenance & lubricating
Over Load Automatic stop.
All areas in touch with products are Stainless Steel
Suitable for all heat sealable wrapping materials
Low height film spindle for easy loading
Bi-directional hand wheel to assist set-up
Fully guarded to meet current safety standards
Simple to comprehend mechanisms and easy to operate
Detailed Operation manual
Scales at all adjustment points for easy format changes.
Product video
We are here to help
Register now